Homoeopathic Academy of Research & Charities (H.A.R.C.) Parbhani
Our Social Activities from April 2015
Educational Support to 56 Underprivileged, orphan Children of Parbhani on 27th June 2015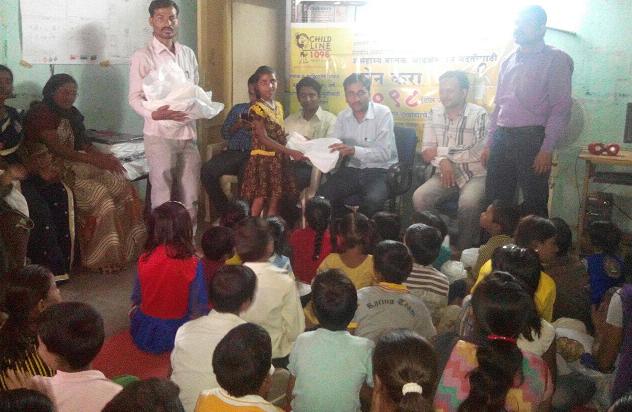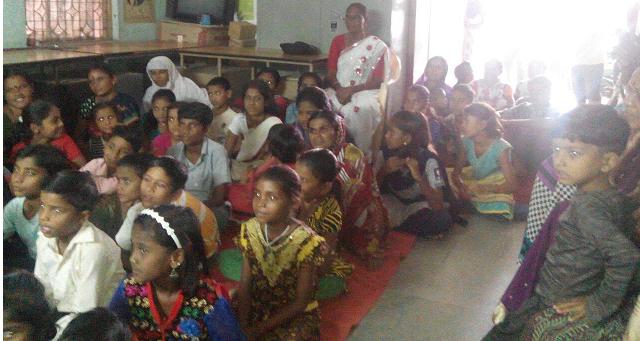 on 27th June 2015 Homoeopathic Academy of Research & Charities & Childline Parbhani Team had organized Educational support donation to 56 underprivileged children at Parbhani Childline near A P Petrol Pump Parbhani. In this program various underprivileged, orphans, seropositive students are invited. Homoeopathic Academy of Research & Charities donated Educational items like school Bags, Note Books, Text Books, Stationeries, Drawing materials, Registers to them. In this occasion childline Team Sandeep Bendsure, Krishna Phulari & Vanita Madam were present. For the success of this event efforts taken by Dr Pawan S Chandak, Vishal Toshnival, Rajesh Jain, Santosh Wattamwar, Dr Shiva Aithal, Santosh Ingle, Ashish Kale etc.
Educational Support, School Uniform & E-Learning - Computers donated to 60 Orphan Children of Sevalaya Project Latur on July 2015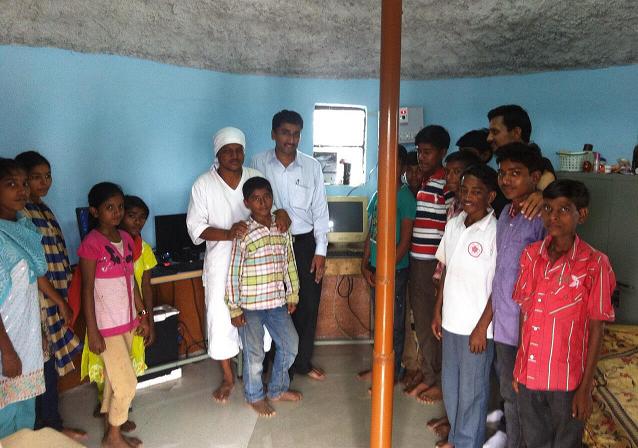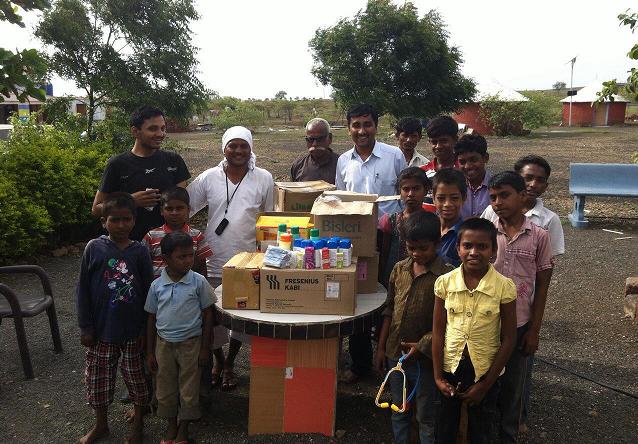 As last year in 2014 H.A.R.C. Trust donated Educational material & stationaries & Drawing materials to Sevalaya so in this year also on July 2015 we have donated Educational materials, Text books, Navneet Guides, Note Books, Registers to 60 orphan & seropositive children of Sevalaya Project at Hasegaon, Latur. Also School Uniforms donated to Sevalaya students of class 8th to 12th. To support idea of E-Learning Project for Sevalaya students on 19th July 2015 HARC Trust donated 5 Computers with speakers to Sevalaya Project Latur. To improve Iron, Hb & protein HARC Trust donated 200 packets of Groundnut Chikki. To tackle regular day to day Health problems & medical emergencies where costlier Allopathic Medicines, Antibiotics required in this case HARC donated Allopathic Medicines, Antibiotics, Multivitamins to them, Also Homoeopathic Medicine Kit also donated to them. On this occasion Sevalaya Founder Director Prof. Ravi Baptale, HARC President DR Pawan Chandak, Kedar Lohiya, Rajesh Jain were present.
For the success of this activity efforts taken by Dr Pawan S Chandak, Mr Rajesh Jain, Dr Mahesh Awchat, Dr Vivek Kulkarni, Mr Anand Chandak, Mr Yogesh Baldawa, Ritesh Kalani, Mr Pankaj Chandak, Dr Kedar Khating, Dr Rajgopal Kalani, Dr Sandip Karle, MR Purushottam Darak, Mr Kedar Chandak had taken efforts.